Why choose an Independent Broker?
Working with an independent insurance broker when purchasing home insurance has several advantages. An independent broker represents multiple insurance companies, rather than being tied to one specific provider. This allows them to compare coverage and prices from multiple carriers and find you the best policy that meets your unique needs and budget. Additionally, independent brokers have a deeper understanding of the insurance industry and can offer expert guidance and advice. They can also assist you with the claims process in the event of an incident, which can be a significant stress-reliever during an already challenging time. Furthermore, independent brokers have a personal relationship with their clients and are committed to providing exceptional customer service, whereas working with a large insurance company may result in less personalized attention. In conclusion, working with an independent broker for your home insurance provides the benefits of choice, expertise, and personalized service, making it a smart choice for protecting one of your biggest investments.
Click bellow to request a quote!
Discover what you have been missing!
What is homeowner's insurance?
Homeowner's insurance is a policy anyone who purchases a house is required by law to have. Home insurance combines coverage for your dwelling along with liability insurance and other valuable endorsements to protect what is most important to you. For example, if a house burns down, homeowner's insurance would kick in and provide money for rebuilding. Additionally, the home insurance would provide coverage for the time a family becomes displaced from their home.
Get A Quote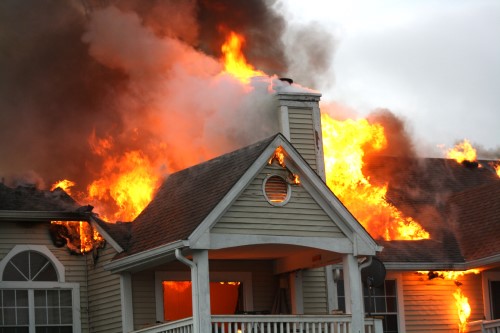 What to look for in home owners insurance?
Owning a home is a big deal so you will want to make sure that your investment is well protected. All homeowner's insurance policies will provide coverage for your dwelling, personal property, liability, loss of use, and other structures. However, not all policies are written the same. Some important terminology to know is the difference between replacement cost & actual cash value. Understanding exactly what is included under your homeowner's insurance policy and what is excluded is important to make sure you are not exposed in any way. Having an agent to review your unique situation is valuable and can provide peace of mind knowing no stone is left unturned.
Most folks may have a primary residence which nearly all insurers would provide ocverage for. However, vacation homes, rentals, and vacant properties will require special companies who will take on risks such as these. This is another important aspect of homeowner's insurance to understand as the usage of the property will affect exactly what coverage you need.
The four types of homeowner insurance policies
Homeowners insurance is required by every mortgage company and is always a consideration when making a loan. If you are a homeowner, then homeowners insurance Is most likely the most important type of insurance you'll purchase. Most homeowners policies protect against destruction and damage to a residences interior, exterior, loss or theft of possessions and personal liability harm to others, but It's important to note that not all Homeowner policies provide the same coverage. It really does depend on how you are using your home. There are many companies that provide homeowners policies but not all companies' policies have the same rules or restrictions.
Primary Homeowner's Insurance
Primary homeowner's insurance protects your home that you live in full time. This is the most typical homeowner's policy and there are many companies that provide well-rounded coverage for risks like this. These policies will provide protection against fire, lighting, vandalism, and more. However, if you have any special personal property like jewelry, watches, or an expensive collection, you will need personal article floater insurance
Dwelling Fire Insurance
Dwelling fire insurance is mainly used for rental properties. Dwelling fire includes dwelling and liability coverage but does not include personal property coverage. Personal property can be covered under one of these policies, however. It is recommended all tenants purchase renter's insurance to protect their belongings within the home.
Seasonal/Secondary Homeowner's Insurance
Secondary homeowners insurance is coverage for any owned location that is not your main home. A single homeowner's insurance policy will not provide coverage for more than one location. In this case, a whole new policy will be needed to provide coverage. There are certain companies that will insure your secondary home whether it is at the shore or up in the mountains.
One aspect companies that provide secondary homeowner's insurance take into account is the amount of time you will be occupying the home. Maybe you are only there in the summer for a while or visit on occasion? Maybe you rent your home out when not in use? These companies specialize in this type of risk and can provide just what you need.
Vacant Homeowner's Insurance
A vacant homeowners insurance policy will provide coverage when a property has nobody living in it. It is important to note the difference between vacant and unoccupied though. A vacant property is one in which there is no person residing there as well as no personal property being kept within the house. An unoccupied home is one that may have personal property but no one living within. If renovations are to be done to a 'vacant property' a separate builder's risk policy will need to be put in place.
Be sure to call our office to discuss your unique situation to ensure you are properly covered.
How to buy Homeowners Insurance in New Jersey
When settling on your new house, homeowner's insurance will be required by your mortgage lender. In order to buy homeowner's insurance you can get into contact with a local agent who can provide a quote. Once you have decided which company can give the best coverage and premium for you, issuing your policy can be done in person or over the phone.
Get A Quote